With complex sales executions running at the same time across different stores and fascias, for different SKUs and time periods, it's important to isolate and evaluate each event and/or combination of events.
An event could be a field force intervention, retail media activity, secondary space or price promotion for a category, brand or SKU in a store for a day, multiple days or weeks.
We create a series of A/B statistical inference time series models to measure the incremental sales impact of each combination of events against a control group of stores that have no events.
For a continuous cycle of learning, we robustly measure the impact of all changes stemming from your strategic decisions.

We collect and analyse data from multiple 1st and 3rd party sources.

We quantify the incremental sales uplift of all activity stores (test stores) when we can compare performance to a robust control group (no change).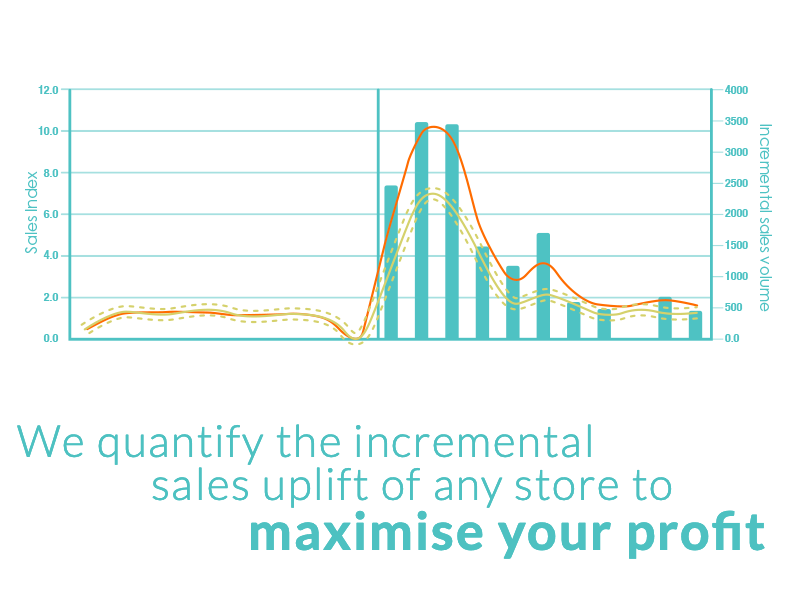 A leading-edge, robust measurement framework ensuring all store activation interventions
drive maximum ROI

versus client needs.
The client now has a robust ROI measurement framework that drives
better decision-making

when creating a store coverage strategy.