In the grocery channel, SKU-level problems are identified after the problem has already occurred. Industry leading teams are gathering data today, analysing it overnight, in order to drive fixes in store the the following day. But if you are reacting, you're never fully optimised.
Leverage the latest predictive analytics techniques to enable the client's sales resource to identify future opportunities.

We designed a proactive deployment model based on machine learned quantified issues and opportunities. We predict expected (no issues) and actual (with issues) sales by store and SKU using multiple linear regression models at brand level.

The forecasts are used to generate the predictive alert, lost sales value & ROI when actual sales are known.

As the technology learns, accuracy of predictive alerts improves.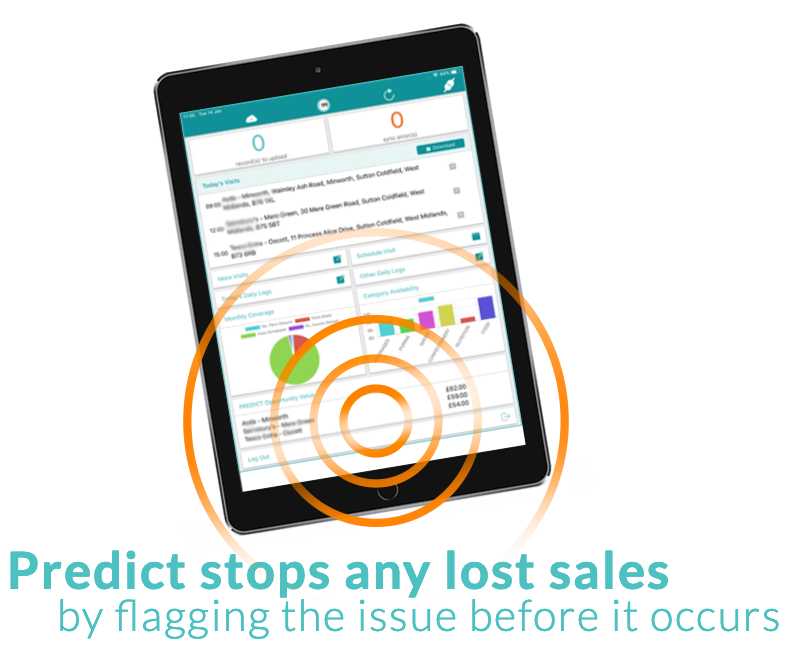 OUR GOAL: Predict what every SKU in every store will sell tomorrow. Predict which SKUs will go out of stock.
Through PREDICT and the power of machine learning and artificial intelligence, the full capability of your data is unlocked.
We have implemented PREDICT alerts, flagging SKU issues before they happen. Field teams are then deployed to where the largest opportunity and return will be generated. To date, these alerts have resulted in an average of 23% increase in return.
98%
accuracy to within +/-2 units per SKU
+23%

increase in ROI