As experts across the Salesforce platform we apply our experience and knowledge to enable clients to achieve success in their technology deployments. With our experience in data integrations, we work with clients to leverage value from both their new and existing technology investments.
Through our experience of designing and developing bespoke cloud solutions across verticals including FMCG, Retail, Automotive & Marketing Services Agencies, we help our clients accelerate their sales potential and deliver an enhanced experience to their customers.
As an AppExchange ISV and Salesforce consulting partner, we have significant experience in both developing solutions on the Salesforce platform and the integration of relevant products across the AppExchange eco-system.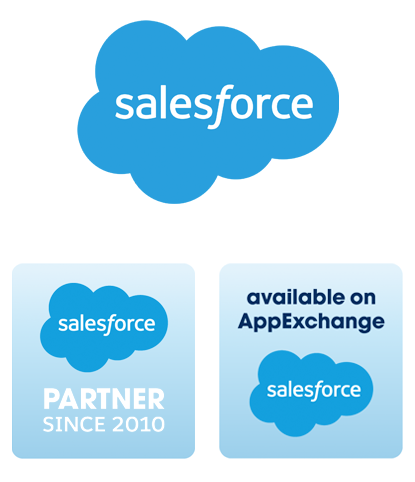 OUR
TECHNOLOGY EXPERTISE

INCLUDES:
More than 10 years Salesforce development & implementation experience
Registered Consulting Partner and AppExchange Partner status
Certified Salesforce Administrators, Developers and Sales & Service Cloud Consultants
Multiple custom force.com implementations
Complex data integrations
Deployment of products and bespoke solutions to clients across multiple markets worldwide
To provide end-to-end solutions, we recognise there will be touch-points and integrations with other business systems and solutions.
Our
expertise to support this

includes a number of areas:
Microsoft .NET development
Microsoft SQL Server
Mobile App development
Reporting using BI tools such as Tableau, Power BI, QlikView
Telephony integration (CTI)
Microsoft O365 solutions
AWS deployments
Microsoft Azure deployments
In addition to our technical and consultancy expertise, we have a heritage in delivering projects and services within Sales & Marketing organisations that sets us apart. The key principles of delivering engaging customer experiences and transforming sales performance through technology are at the core of our culture and methodology.